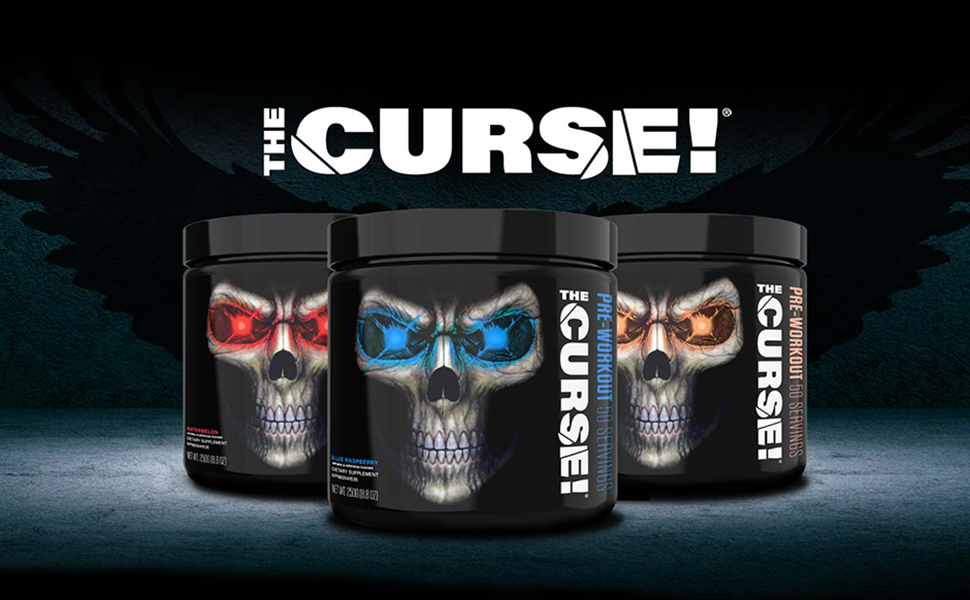 JNX THE CURSE Pre-Workout 50 Servings
MIND CONTROL MATRIX - 155mg of caffeine and olive leaf extract delivers intense focus and energy during your workout Maximizing your weight lifting and cardio sessions to the limits

INGREDIENTS YOU CAN TRUST - Full transparency label allows you to know exactly what you are taking on your fitness journey

50 SERVINGS - More servings equals less time restocking and more time at gym. Most competitors only provide a monthly quota of 30 servings

MUSCLE AMPLIFIER BLEND - Leverage JNX Sports' proprietary blend of scientific ingredients to blast blood flow and develop unreal gains

ENHANCES STRENGTH & ENDURANCE - This preworkout powder enhances nitric oxide production and helps you push more weight and reps, get bigger and better pumps, and gain more muscle and strength.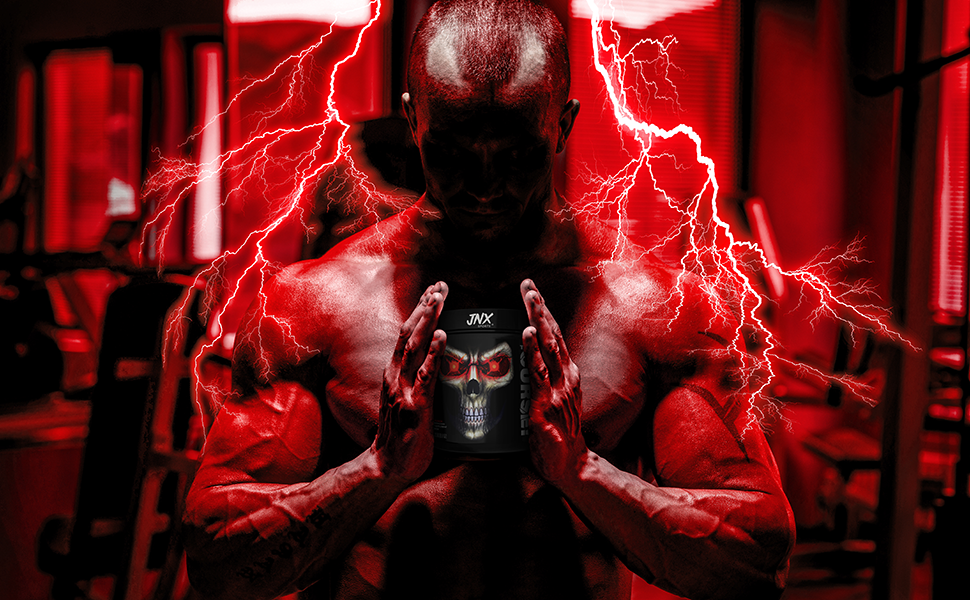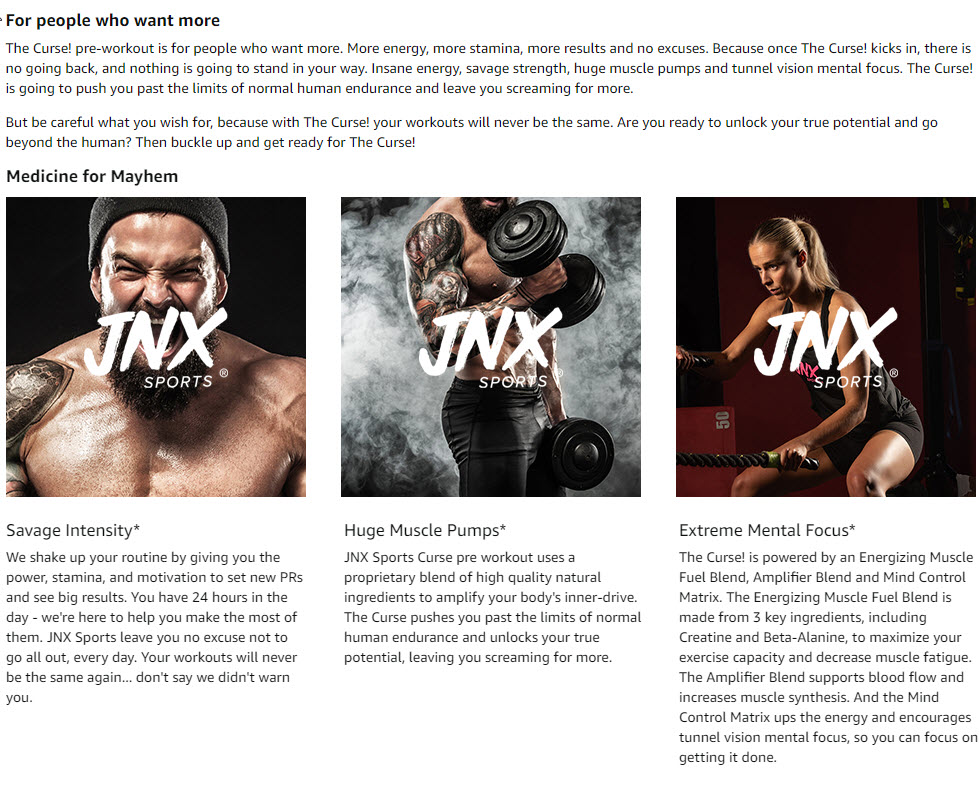 Demolish Your Goals Sooner
Whatever your goals, The Curse! is going to help you demolish them. With savage intensity, huge muscle pumps and tunnel vision focus, The Curse! is going to push you past the limits of human and ignite your transformation. So whatever you need the energy and focus for, The Curse! is the cure. But be careful what you wish for, because The Curse! is going to leave you with no excuses, no easy way out…just insane energy, extreme mental focus and huge muscle pumps.