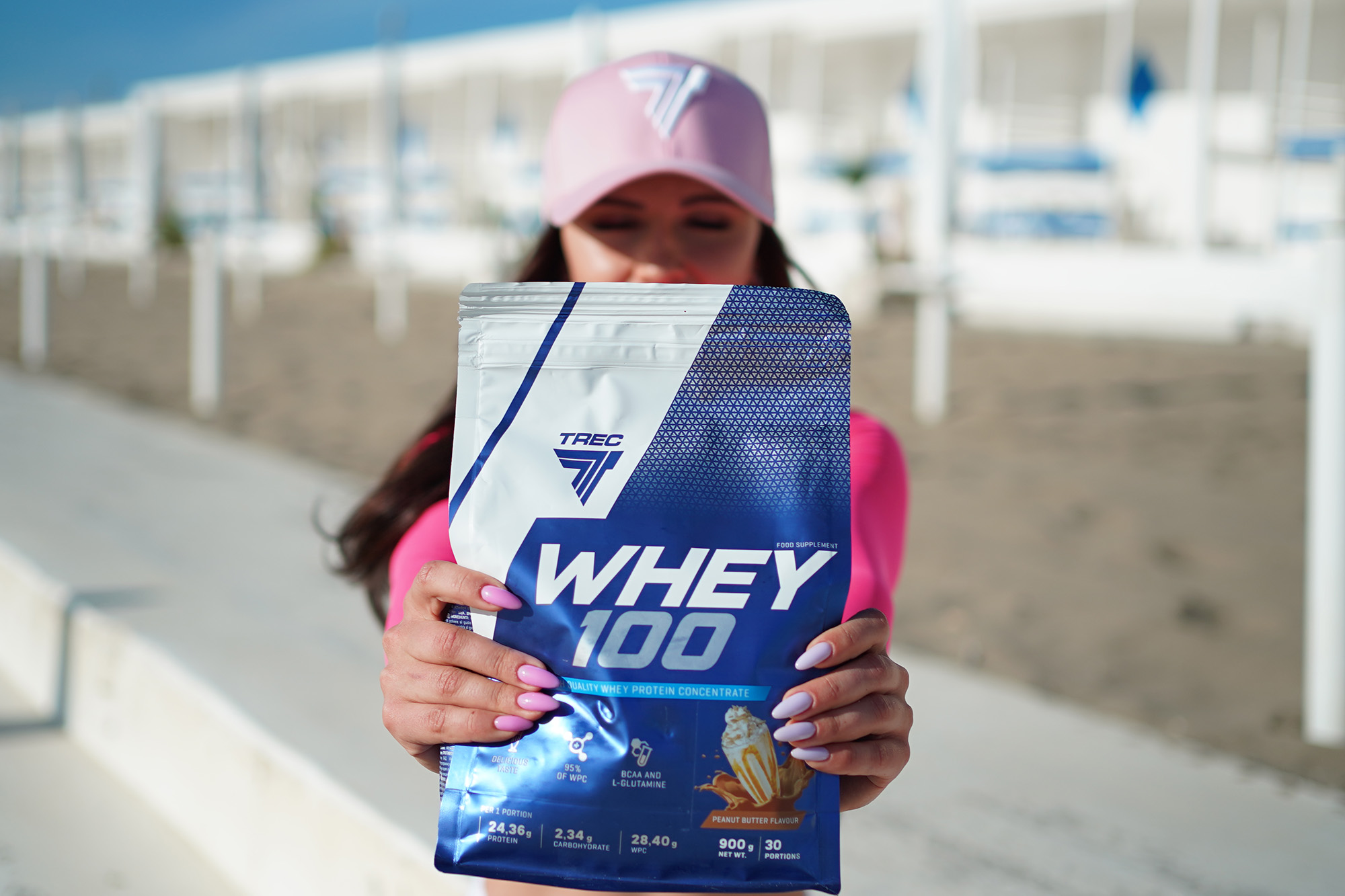 TREC NUTRITION WHEY 100
TREC WHEY 100 NEW FORMULA protein - supporting immunity
High-quality protein enriched with a formula that supports the immunity of IMMUNO SHIELD.
High protein content

Low sugar content

For people looking to increase or maintain muscle mass

Contains a sweetener (sucralose)

Enriched with vitamins D and B6 and zinc, which help in the proper functioning of the immune system




It only contains 0.8 g of sugar per serving



WHEY 100 NEW FORMULA is a dietary supplement that contains high-quality whey protein concentrate, wholesome animal protein, vitamins and minerals.
The sweetener used in the production of WHEY 100 NEW FORMULA is sucralose .
The product dissolves and absorbs quickly, the vitamin D and calcium contained in it support the functioning of the muscles , zinc helps in the proper synthesis of proteins , and vitamin B6 contributes to maintaining proper protein and glycogen metabolism and maintaining proper energy metabolism .
PORTIONING OF WHEY 100 NEW FORMULA PROTEIN CONDITIONER
On workout days: 1st serving in the morning after getting up, 2nd serving for 1.5 hours. after training and the 3rd serving at bedtime.
On non-training days: 1st serving in the morning after getting up, 2nd serving between meals and 3rd serving at bedtime.
***** Recommended daily portion is 90 g.
WARNINGS
Do not exceed the recommended daily dose. The product cannot be used as a substitute for a varied diet. The preparation is not intended for children, pregnant and lactating women. A balanced diet and a healthy lifestyle are important.