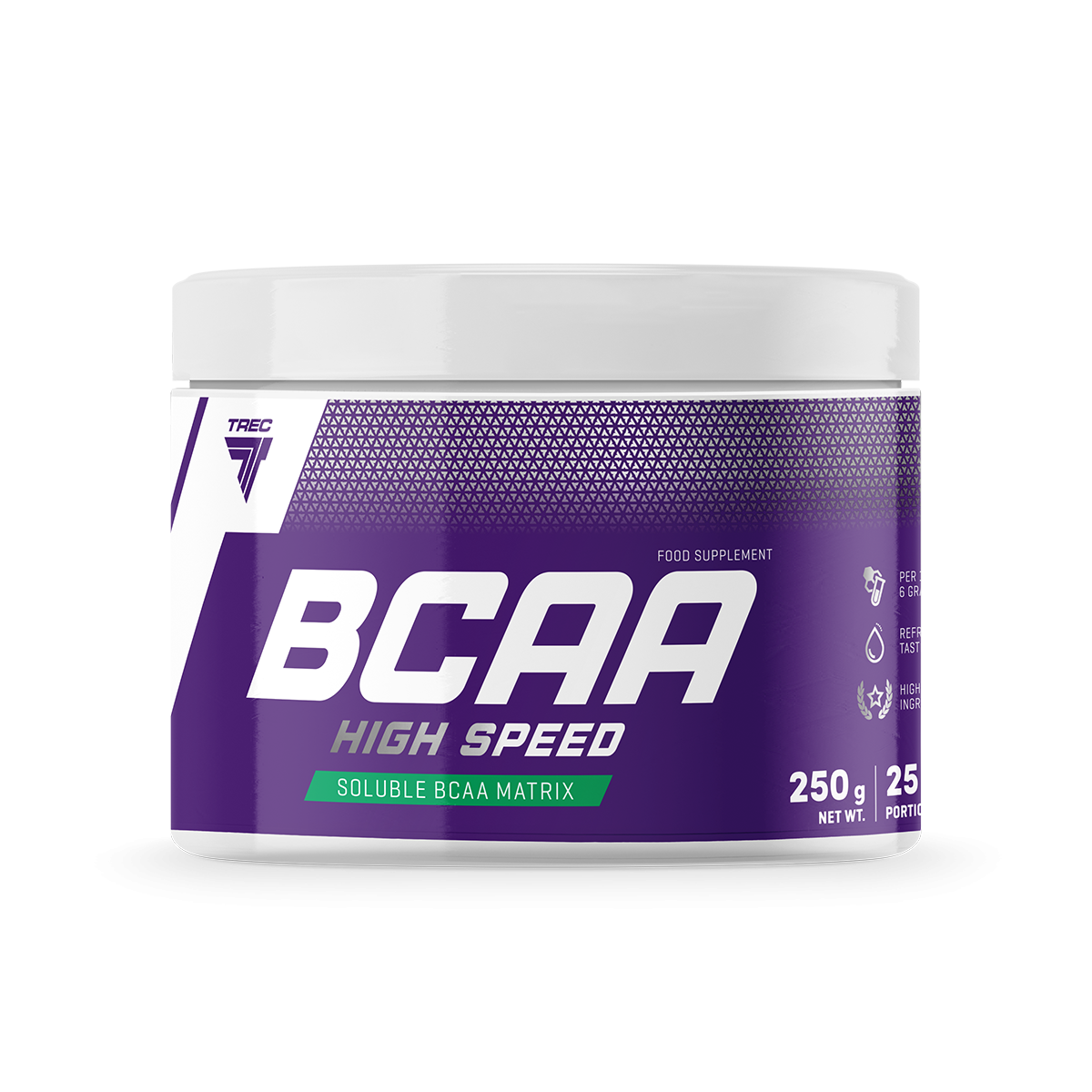 TREC BCAA HIGH SPEED 25 Serving
Ultimate Growth, Strength And Recovery Formula!
VERY GOOD SOLUBILITY AND ACTION SPEED

LEUCINE, ISOLEUCINE AND VALINE, IN 2: 1: 1 RATIOS

HIGH-QUALITY, PURE RAW MATERIAL

Branched-chain amino acids!




SOLUBLE BCAA MATRIX




INSTANTLY SUPPLEMENTS THE LEVEL OF KEY BCAA
FULL DESCRIPTION
BCAA HIGH SPEED is the highest quality branched-chain amino acid dietary supplement. This instant product was produced using special manufacturing technology, and is characterised by very good solubility and an excellent taste. BCAA HIGH SPEED contains L-leucine, L-valine and L-isoleucine in a 2:1:1 ratio that is optimal for the body. BCAA HIGH SPEED preparation, comes in a tasty drink form that instantly supplements the level of key branched-chain amino acids.
Dissolve a single serving of the product – 10 g (2 scoops) in 300 ml of water in a shaker. Depending on your needs, take 1–2 servings daily. On workout days: 1st serving 30 min. before a workout, 2nd serving directly after a workout. On non-workout days: 1st serving in the morning after getting up, 2nd serving between meals.
INGREDIENTS