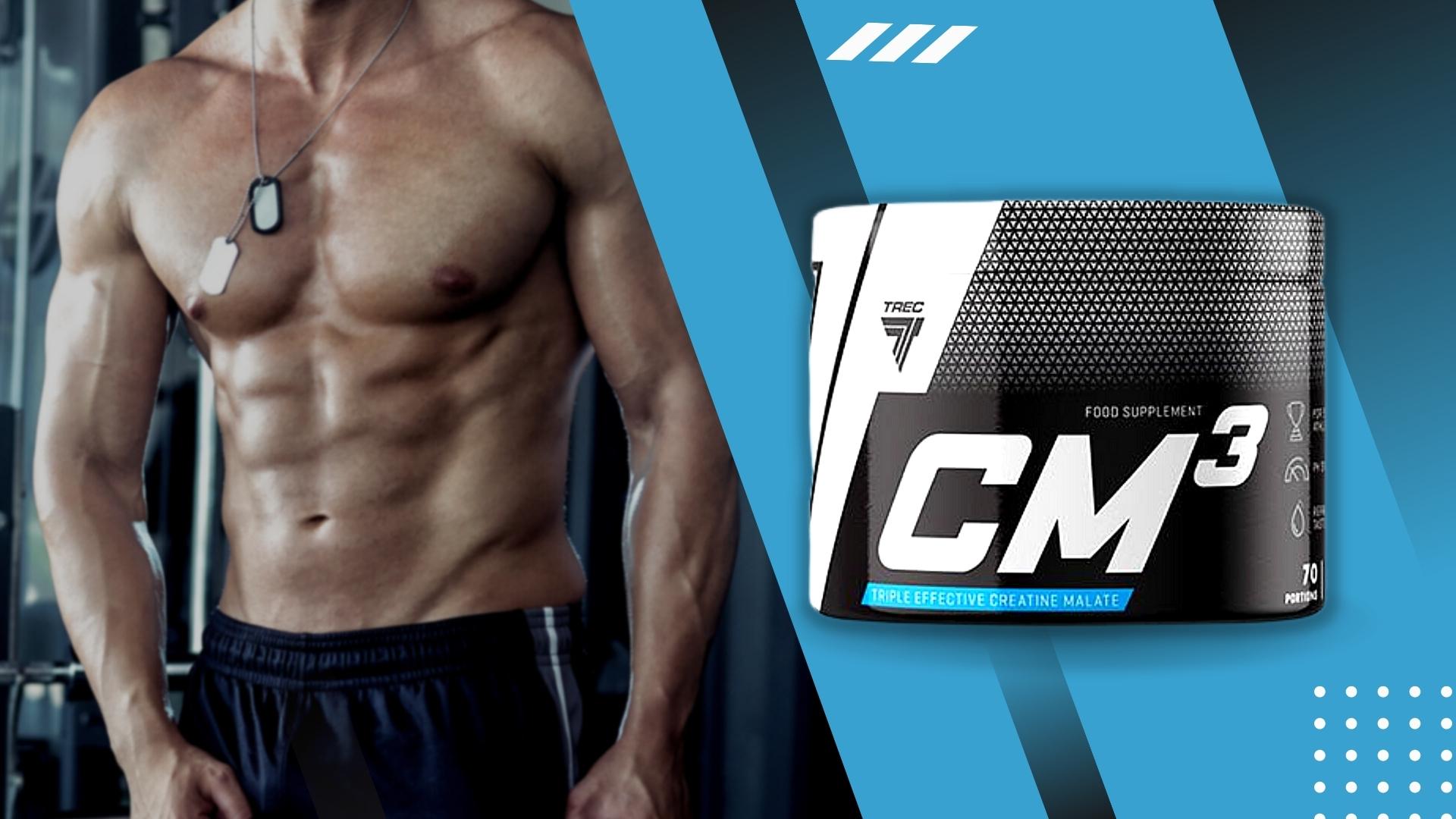 TREC CM3 CREATINE POWDER
6650 mg of creatine malate in a daily dose

Very easily soluble creatine

For people struggling with "muscular fatigue"

Creatine increases physical performance in the case of consecutive short, very intense physical exercises




For those looking for a very good form of creatine resistant to the acidic environment of the digestive tract.



CM3 is a preparation containing tricreatine malate. It is a stable, acid-resistant and highly soluble form of creatine. CM3 contains creatine, which increases physical performance in the event of successive short, very intense exercise . The beneficial effect is achieved with a daily consumption of 3 g of creatine.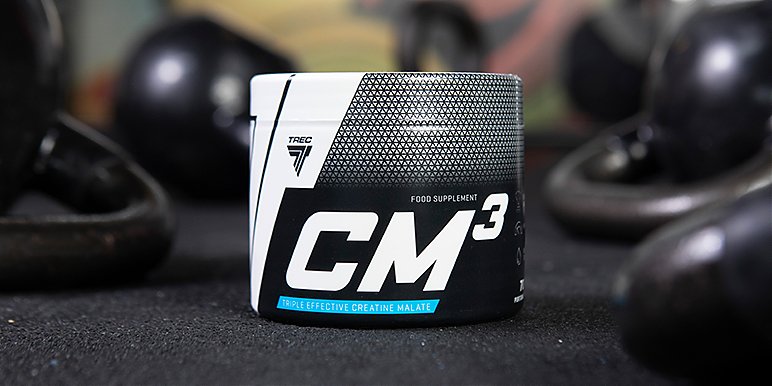 ADVANTAGES OF CM3 CREATINE:

Creatine CM3 is a higher muscle absorption of creatine involved in energy transformations during very intense efforts;
Creatine malate is an increase in pure strength and muscle mass ;
CM3 is an increase in strength while maintaining dynamics and speed ;
Creatine CM3 is a higher energy level in training 1
CM3 Trec supplementation is not accompanied by unpleasant stomach discomfort 2



Check also our other creatines: creatine monohydrate 100%, creatine crea9, creatine 200 mesh

1 action results from the presence of creatine in the product

2 does not apply in case of hypersensitivity to a given component of the product
Dissolve a single serving of the product - 3.5 g (0.5 scoops) in 250-300 ml of water using a shaker. Use 2 servings a day.

- On workout days: 1 serving in the morning after getting up, 1 serving 30 minutes. before training or 1 serving immediately after training.

- On non-training days: 1 serving in the morning after getting up, 1 serving between meals or 1 serving at bedtime.