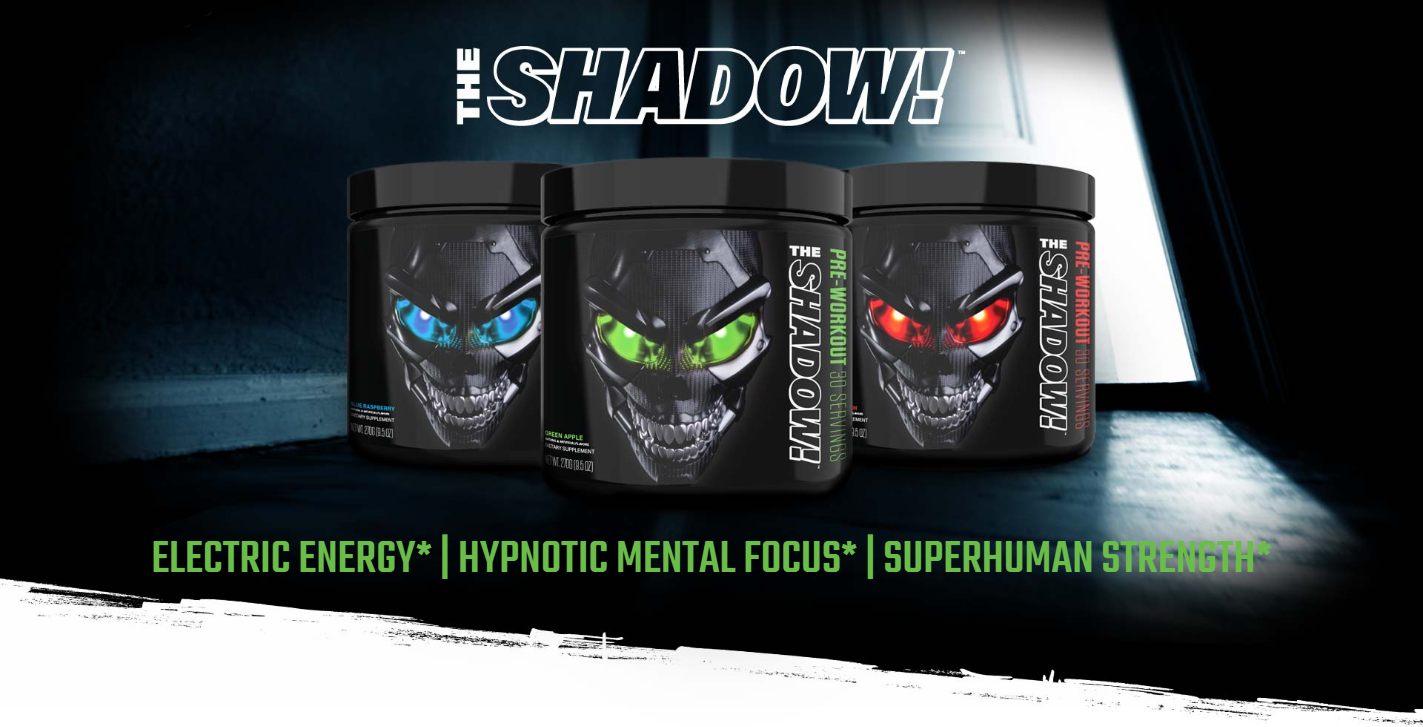 Cast a big shadow with the next step in pre-workout evolution, The Shadow! This full powered pre-workout is for hardcore users. We're talking unsurpassed energy, hypnotic intensity and superhuman strength that puts you in a training zone unlike anything you've experienced before. It's no surprise that it's one of the hottest pre-workouts to hit the market in years. But beware, The Shadow! takes no prisoners and shows no mercy. This pre-workout is going to push you beyond your human limits and leave you screaming for more. Think you're ready? Then prepare to enter The Shadow! zone.
JNX THE SHADOW
ELECTRIC ENERGY & EXTREME POWER OUTPUT - With 2,000mg of Beta Alanine, 1,000mg of Taurine, & 750mg of L-Leucine per scoop, The Shadow! is stacked with energy so you can work out longer and harder. Get ready to up the weight.

HYPNOTIC MENTAL FOCUS - 500 mg of L-Tyrosine, 350mg of Caffeine Anhydrous, & 5 mg of rich Olive Leaf Extract per scoop push your mind into a next-level hypnotic focus. Amplify your mind-muscle connection and expand your aggressive consciousness in the gym.

HERCULEAN PUMPS - 2,000mg L-Citrulline & 600mg Betaine Anhydrous per scoop allow your muscles to maximize their pumps. Escalate your potential and get absolutely jacked after a grueling workout.

B VITAMINS FOR MAXIMUM STRENGTH – B6, B12, and Folate transport your body to the shadow zone. You'll feel a supernatural vibrating energy, letting you know your muscles are armed to put in work.

THE HARD CORE PREWORKOUT CHOICE: GUARANTEED - Let us be clear: this pre workout will put you in a training zone unlike anything you've experienced before. The Shadow! will show you no mercy.