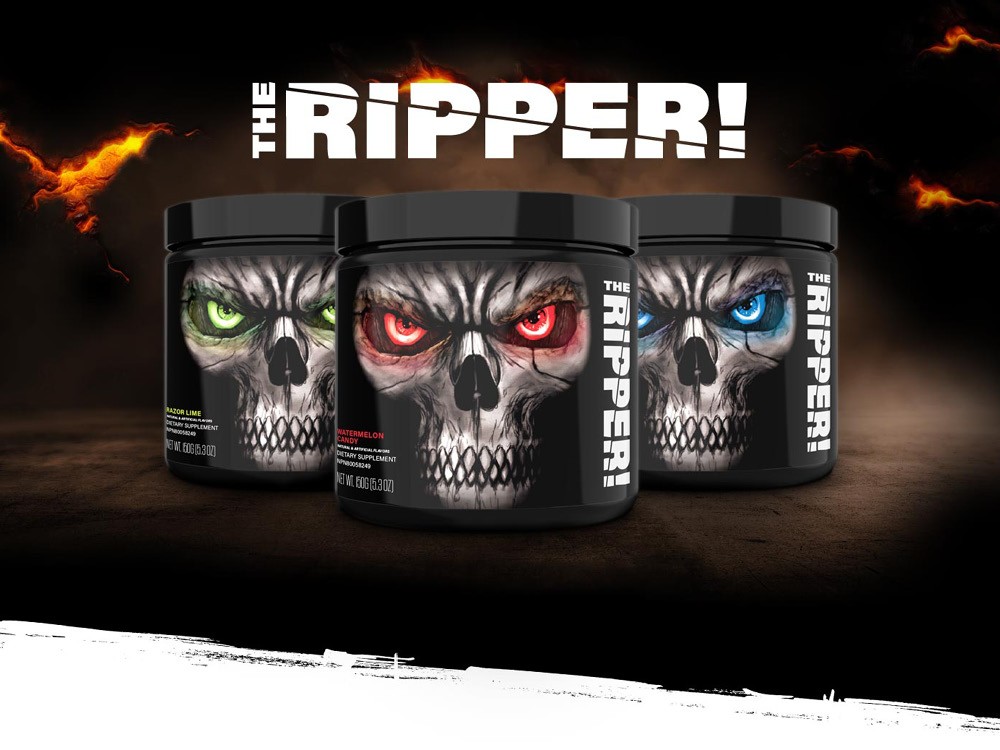 Cast a big shadow with the next step in pre-workout evolution, The Shadow! This full powered pre-workout is for hardcore users. We're talking unsurpassed energy, hypnotic intensity and superhuman strength that puts you in a training zone unlike anything you've experienced before. It's no surprise that it's one of the hottest pre-workouts to hit the market in years. But beware, The Shadow! takes no prisoners and shows no mercy. This pre-workout is going to push you beyond your human limits and leave you screaming for more. Think you're ready? Then prepare to enter The Shadow! zone.
JNX THE RIPPER
APPETITE SUPPRESSANT & WEIGHT LOSS SUPPLEMENT - Maximize weight loss, control appetite, & improve aesthetics. This scientifically formulated supplement is designed to achieve your most ambitious weight-loss goals!

RIPPER SHRED MATRIX - Leverage JNX Sports' proprietary blend of Taurine, Acetyl L-Carnitine, Green Tea Leaf Extract and more to melt away fat exposing defined cut muscles. The Ripper Shred Matrix will blast your body like no other weight-loss supplement.
BURN FAT WHILE MAINTAINING MUSCLE - The Ripper! is a cutting-edge thermogenic fat burner for men and women. The Extreme Muscle Fuel synthesizer suppresses appetite while increasing energy and boosting the metabolism, allowing for max fat loss and maintained muscle gains.
CLEAN CONTROLLED ENERGY - Get clean, intense energy with enhanced mental focus and mood booster throughout the day. All without the jitters often associated with other weight loss products.
PROVEN SINCE 2014 - The Ripper! fat burner launched in 2014 and quickly established a place as a major player in the high-energy supplement niche. With the perfect amount of caffeine per serve and delicious flavors, The Ripper! hit a home run and has dominated sales in the powdered fat burner market ever since.