NORTH COAST NATURALS - Ultimate Daily Greens
48 CONCENTRATED SUPERFOODS | It's packed with 48 concentrated super fruits, land and sea vegetables, phytoplankton, pre and probiotics. Collectively, these powerful ingredients provide a rich supply of antioxidants and phytonutrients, including chlorophyll (the green pigment in green foods). Being Canadian, we simply couldn't resist, so we added Saskatoon berries. Enjoy!
HIGHLY ALKALIZING | This highly alkalizing blendfor optimal acid/alkaline balance. The addition of red marine algae not only contributes to the already alkalizing blend but also is very mineral rich.
FREE OF COMMON ALLERGENS | No gluten, soy or pollen ingredients.
INCREDIBLE TASTE | Available in 3 Amazing flavours!

Usage
Mix 1 serving of powder in 250 ml of water, juice or add to your favorite protein shake or smoothie.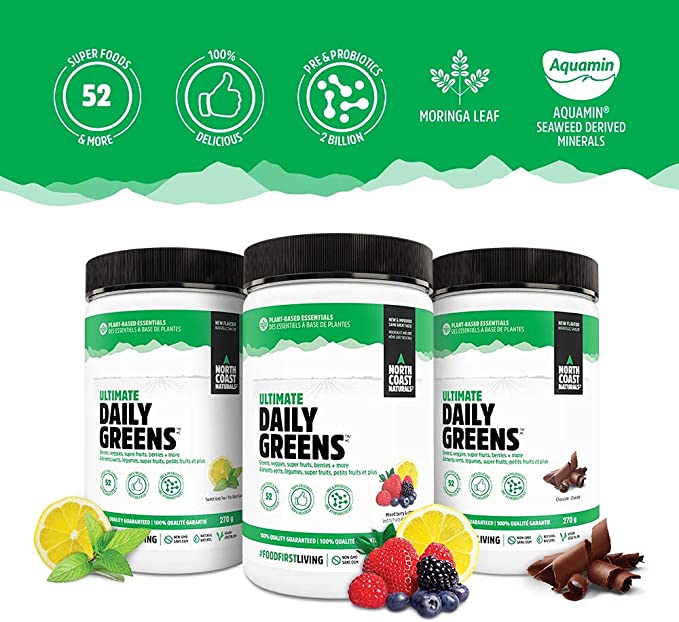 PLANT-BASED FOOD INGREDIENTS