OLIMP VITA-MIN MULTIPLE SPORT

Massive portions of the most important micronutrients for athletes
2-Component food supplement in capsules with vitamins and minerals

Most effective new-generation vitamin c with a scientifically-proven effect

Supplements the diet with necessary nutrients

Essentials vitamins for a healthy active lifestyle

Designed especially for active people and anyone who exercises on a regular basis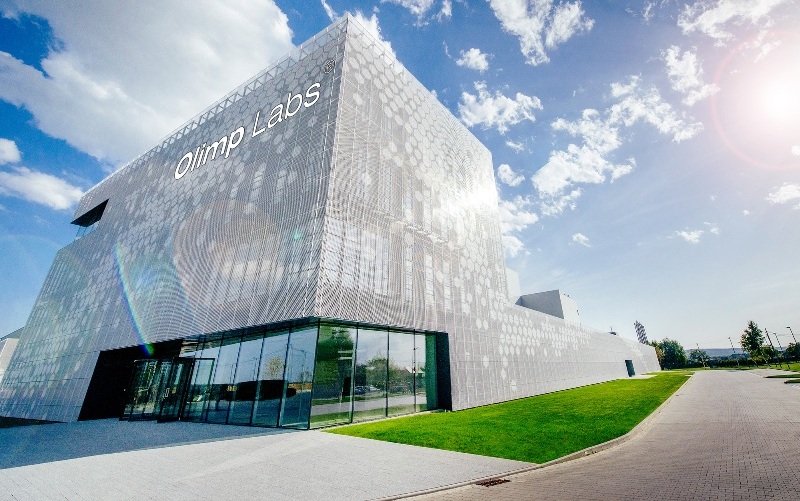 Olimp Vita-Min Multiple Sport Mega Caps is a simple and comfortable way of supplementing your diet with the most important minerals and vitamins combined with plant extracts. With such a combination of ingredients, you can be sure that you are on the right track to reach the peak of your own abilities! Choosing the top-class Olimp Sport Nutrition product, highly appreciated by athletes around the world, your body gains additional, professional support during daily demanding and exhausting workout sessions!

Discover it by choosing one of the best-selling Olimp Sport Nutrition products! The formula has been recognized at the largest trade show in Las Vegas, where during the SupplySide West exhibition for winning the 1st place, it received the prestigious CPG Editor's Choice Award, leaving far behind hundreds of vitamin products from around the world!
Choosing Olimp Vita-Min Multiple Sport Mega Caps you receive the following
massive portions of the most important micronutrients for athletes

innovative formula of some of the minerals - Albion aminoacid chelate - which guarantees you a better absorption, due to the fact that it is hypoallergenic and does not cause irritation to the digestive tract

an easy and comfortable way of supplementing your daily diet with high-quality vitamins and minerals

unquestionable support for every physical activity enthusiast, regardless of the type of the chosen discipline

support in proper functioning of the immune system (due to the vitamin A, C, D, and zinc content)

help in maintaining the proper energy-yielding metabolism (magnesium, calcium, iron, vitamin B6, B12, C)

help in reducing the feeling of tiredness (vitamin B6)

beneficial influence on adequate muscle function (vitamin D, magnesium)

Recommended use : swallow 1 capsule of VITA – PLEX SPORT® and 1 capsule of CHELA-MIN SPORT® once daily after your main meal.

Keep out of reach of children. Do not exceed the recommended daily dose. Food supplements should not be used as a substitute for a varied and balanced diet. Not suitable for pregnant, lactating women and children. A varied and balanced diet and a healthy lifestyle are recommended.