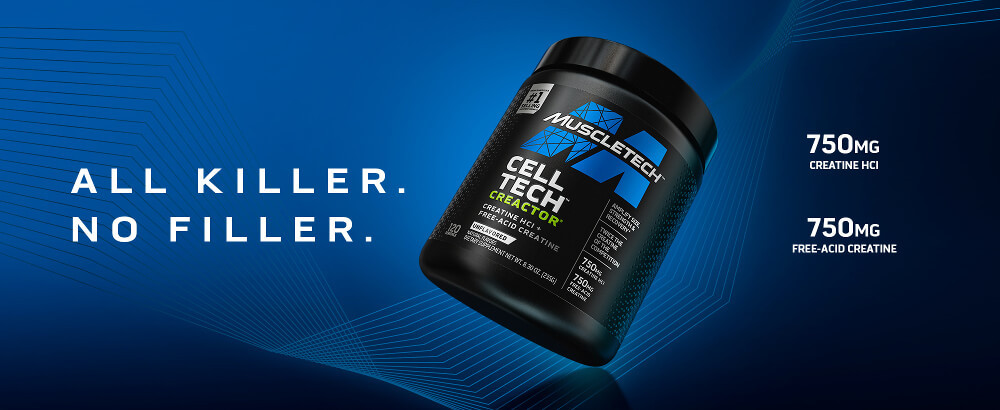 MuscleTech Cell-Tech Creactor
For more than two decades, we've fueled those with the strength to not just play the game, but to change it. And Cell-Tech® Creactor® expands on this tradition with an incredibly versatile creatine formula designed for maximum results in lean muscle, strength and recovery!
Delivers 1:1 ratio of creatine hydrochloride (HCI) creatine free acid*

Scientifically proven to increase muscle strength, size and performance*

750 mg Creatine HCI

750 mg Free-Acid Creatine Per Serving




Twice the Creatine of a Leading Competitor

Natural and Artificial Flavors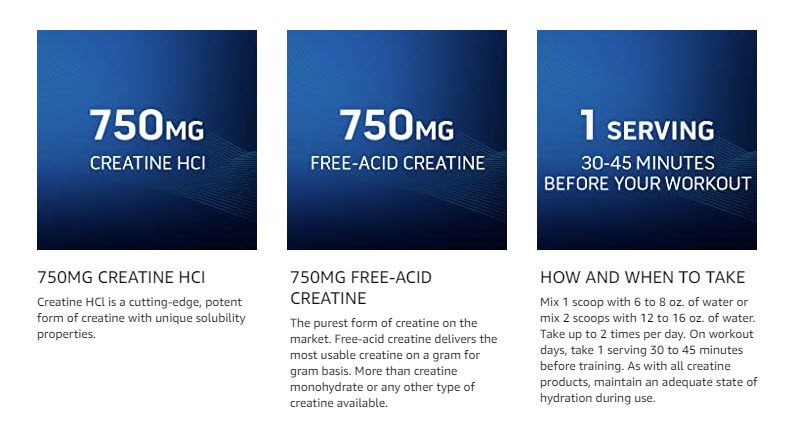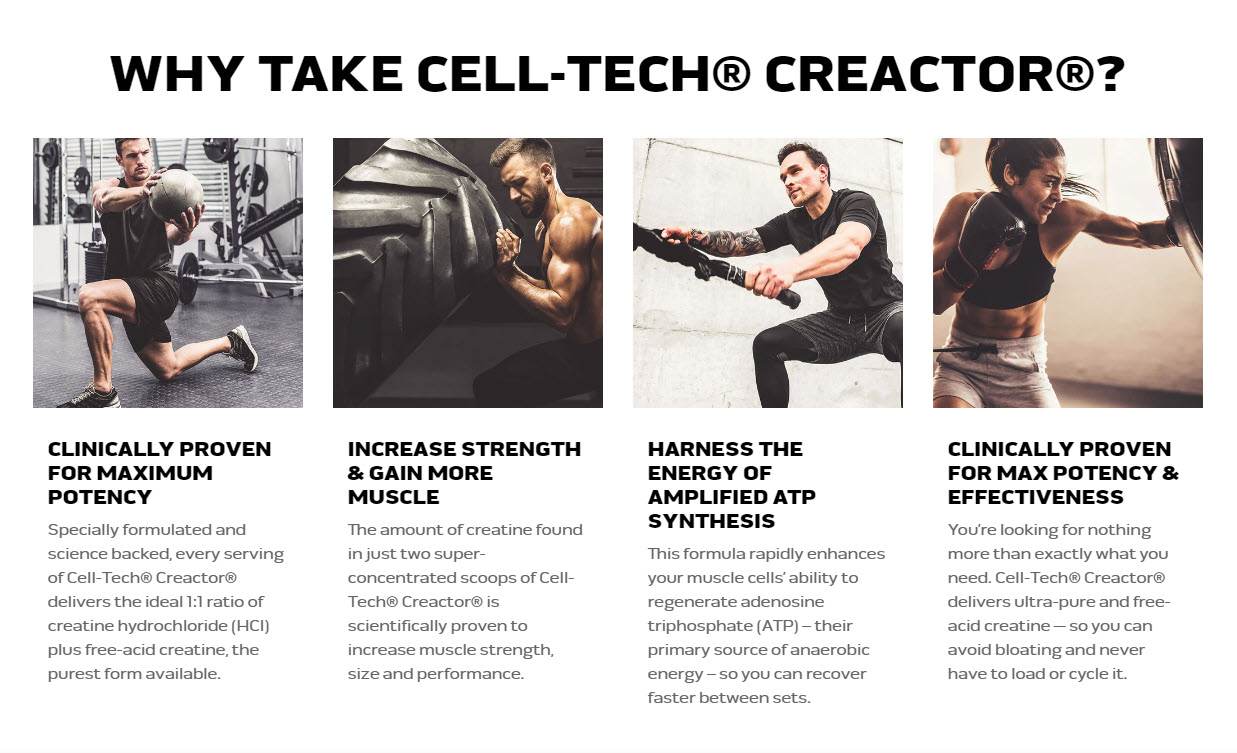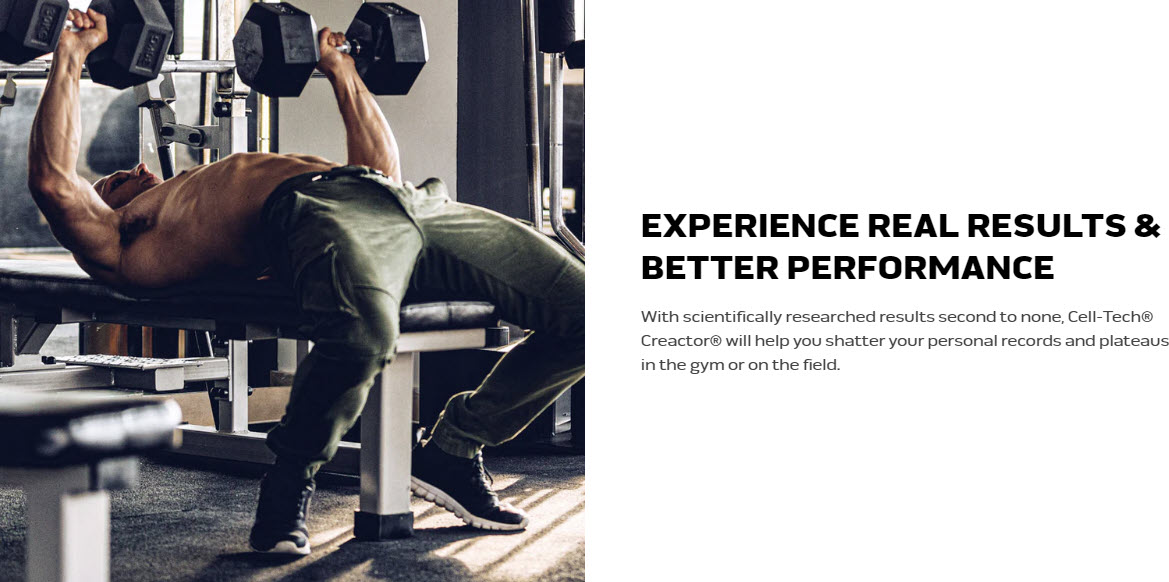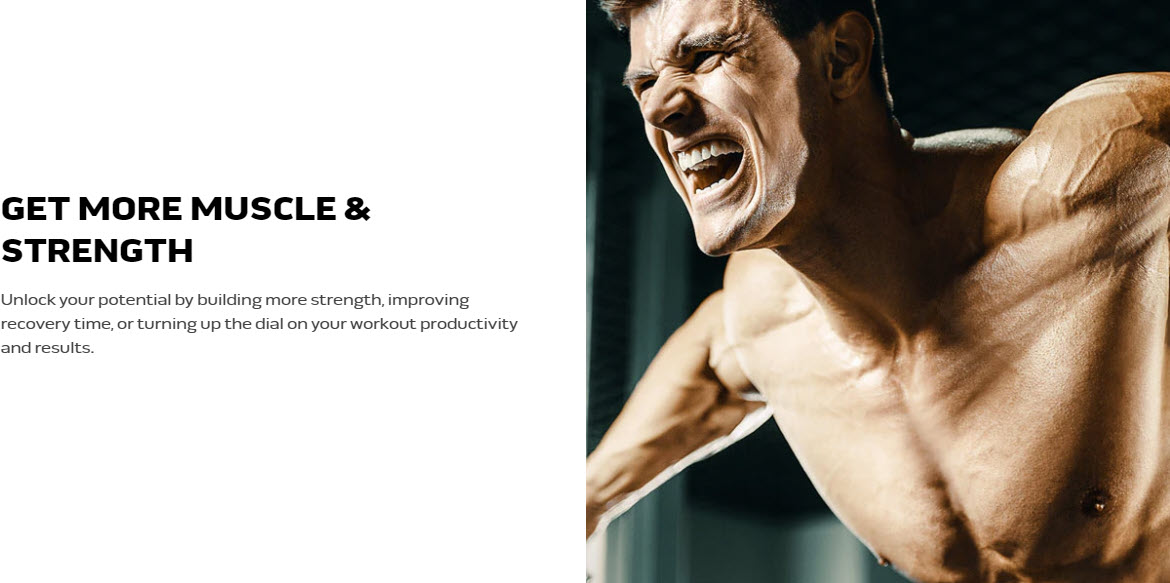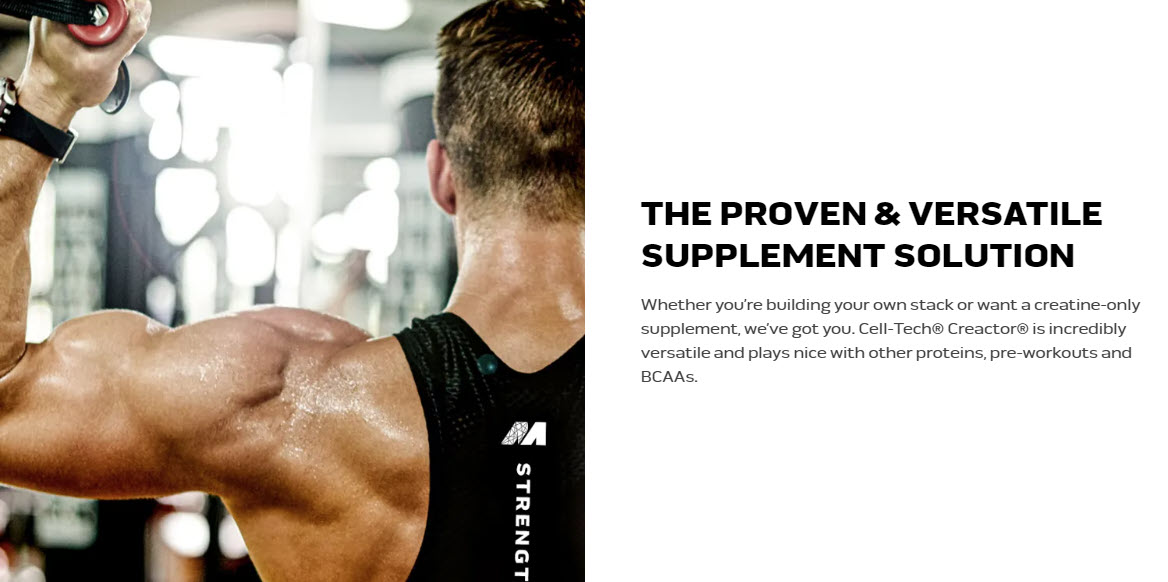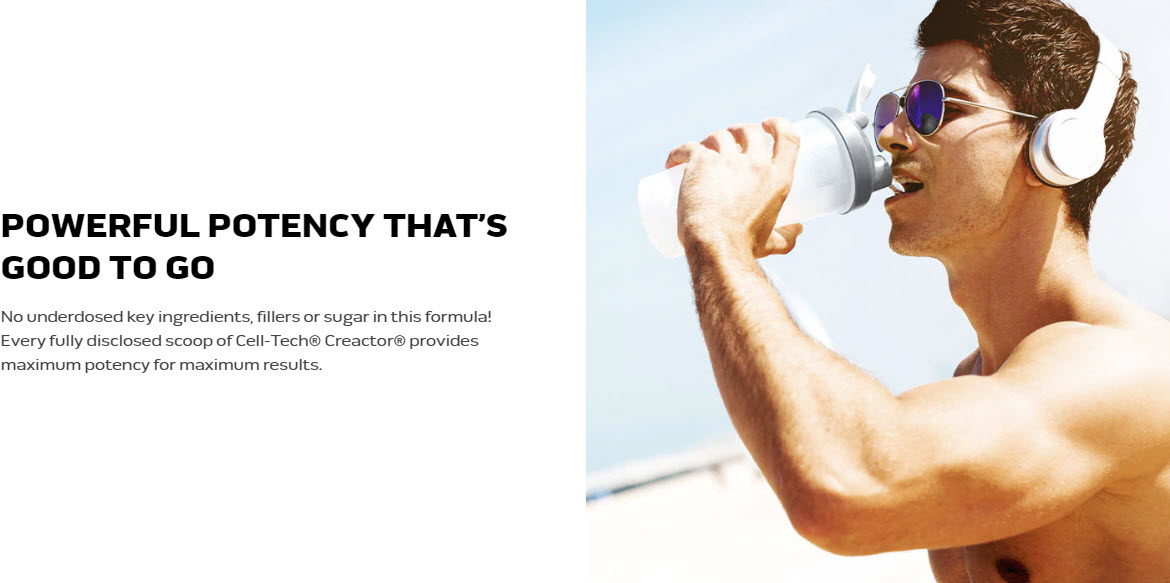 Mix 1 scoop with 150-250ml of water, shake and consume. Use once daily, before or after exercise.