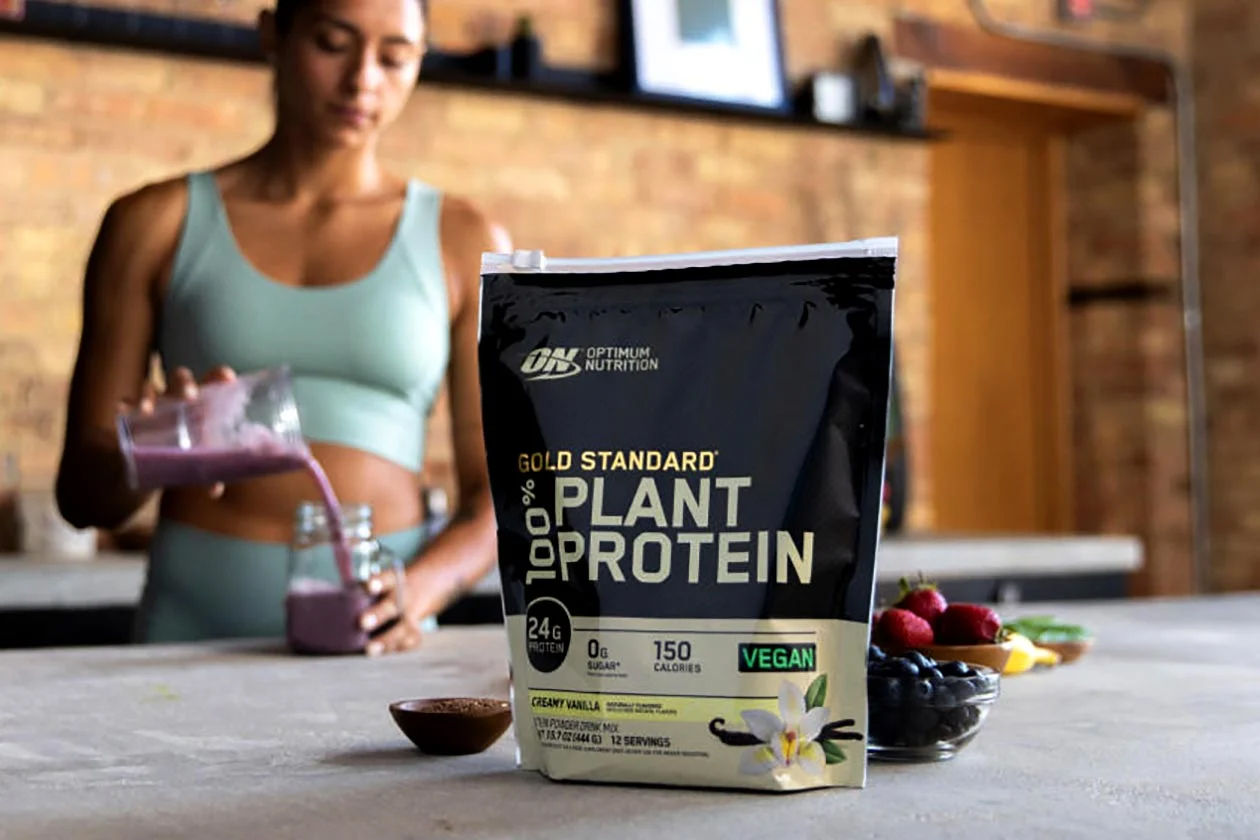 OPTIMUM GOLD STANDARD 100% Plant Protein
Each serving of Gold Standard 100% Plant protein powder provides 24 grams of plant protein in a great-tasting vegan formula that has 0g sugar**, is free from gluten, artificial flavors, sweeteners and colors. Expertly crafted for active adults that care about what they eat and where their nutrition comes from, this premium formula combines pea, brown rice and fava bean proteins to support muscle strength and recovery*. This is the gold standard in quality sports nutrition.
24 grams of plant protein per serving

Expertly crafted to provide premium muscle support

Made with quality ingredients, from the leader in sports nutrition. With a Great-tasting blend of pea, rice, and fava bean protein​

Gluten-free, vegan formula made with 9 essential amino acids / BCAAs and 0g sugar

Optimum Nutrition is the World's #1 Sports Nutrition Brand. Banned substance tested - Highest quality control measures so you feel comfortable and safe consuming the product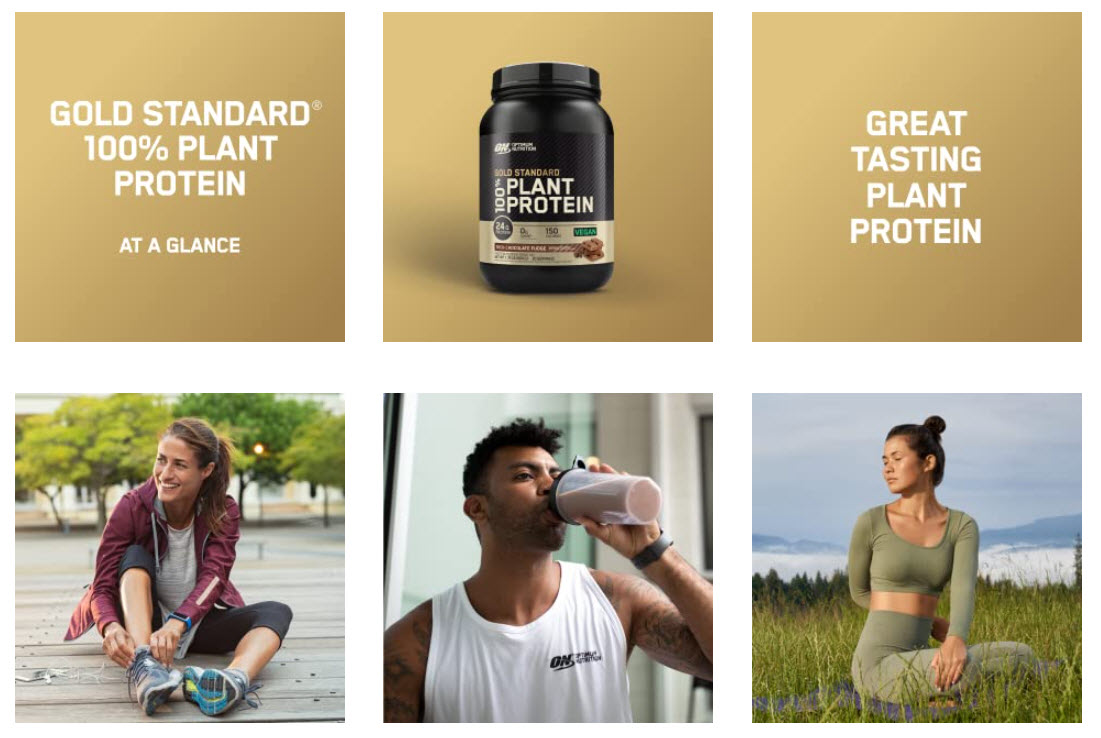 SUGGESTED USE

Mix about one scoop of powder with 10 to 12 fluid ounces of cold water or almond milk in a shaker or blender. For best results, mix up your shake 30 to 60 minutes after your workout or use as an anytime snack in your balanced, high-protein diet. For healthy adults, consume enough protein to meet your daily protein requirements with a combination of high protein foods and protein supplements throughout the day as part of a balanced diet and exercise program.