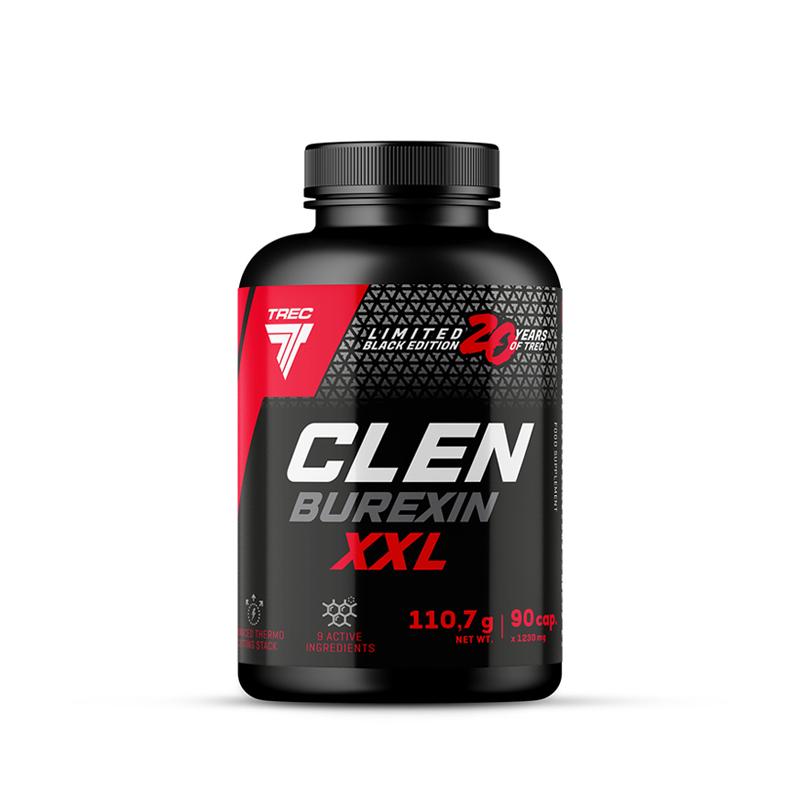 TREC CLENBUREXIN XXL 90 Caps
A properly selected set of natural thermogenics , vitamins and caffeine.

Properties
Contains plant extracts and caffeine

It contains pantothenic acid, which supports proper energy metabolism and contributes to the reduction of tiredness and fatigue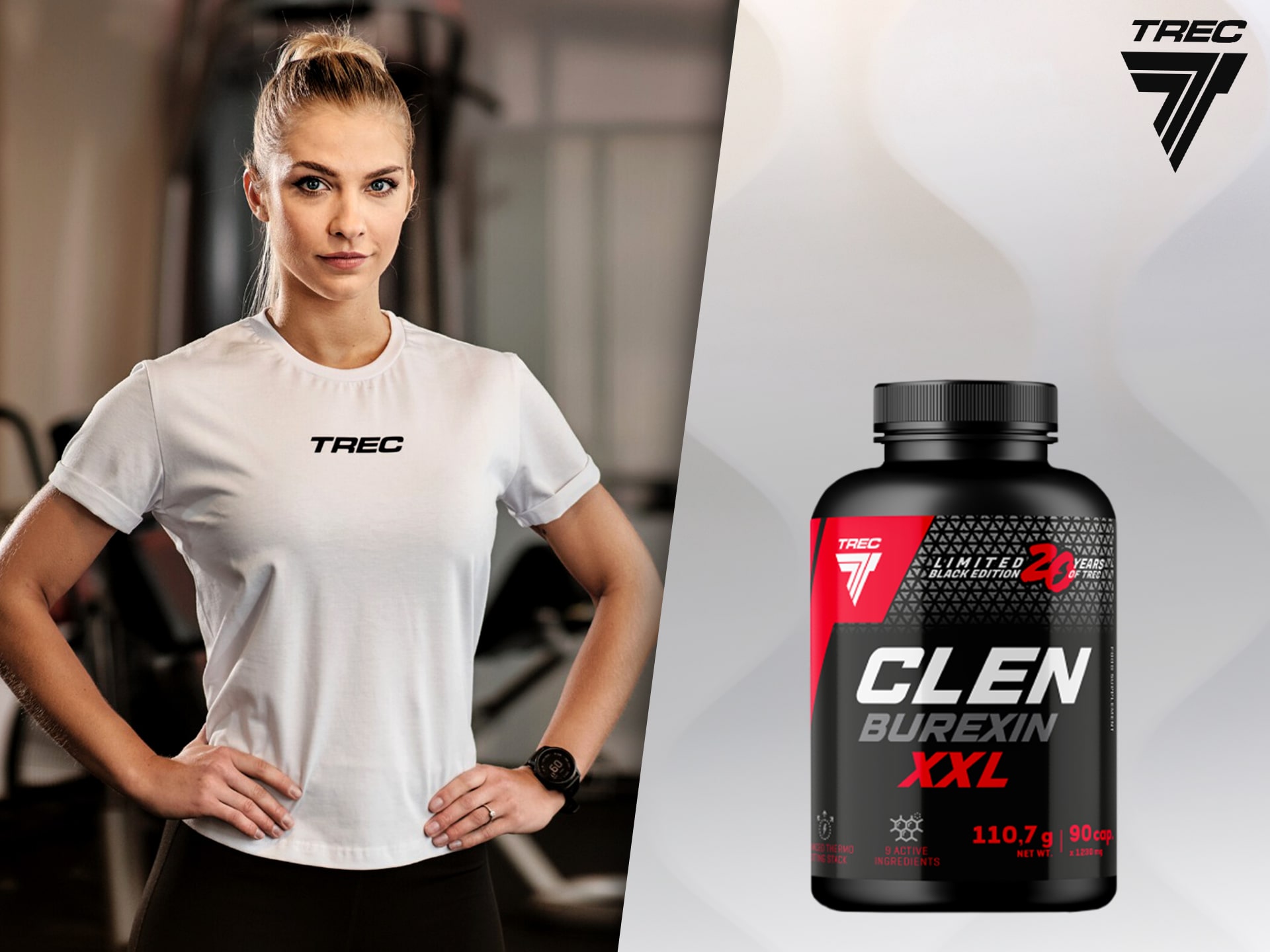 CLENBUREXIN XXL is a properly selected set of natural thermogenics, vitamins and caffeine. It contains pantothenic acid, which contributes to the maintenance of normal energy metabolism and the reduction of tiredness and fatigue.
One serving of the product - 1 capsule - drink 300 ml of water. Use 2 servings a day during a meal, preferably for breakfast and for 30 minutes. before training.

Attention ! Do not use on an empty stomach! Do not use before bedtime! Do not consume with other products that are a source of caffeine or other ingredients with a similar effect!
CLENBUREXIN XXL INGREDIENTS
Green tea extract (Camellia sinensis) [55% EGCG]; L-tyrosine; capsule shell (gelatin; dyes - iron oxides and hydroxides, titanium dioxide, azorubine); pantothenic acid (calcium D-pantothenate); green coffee extract (Coffea canephora) [45% ACG]; Paraguayan holly extract ( Ilex paraguariensis ) [4:1]; anhydrous caffeine; ginger root extract (Zingiber officinale) [5% gingerols]; cayenne pepper extract (Capsicum annum) [2% capsaicin]; anti-caking agent - magnesium salts of fatty acids; black pepper extract (Piper nigrum) [95% piperine].