Myprotein® Impact Whey Protein
Premium whey packed with 21g of protein per serving

4.5g naturally-occurring BCAAs

Low in sugar*

Over 40 delicious flavours

134 wholesome calories in 1 serving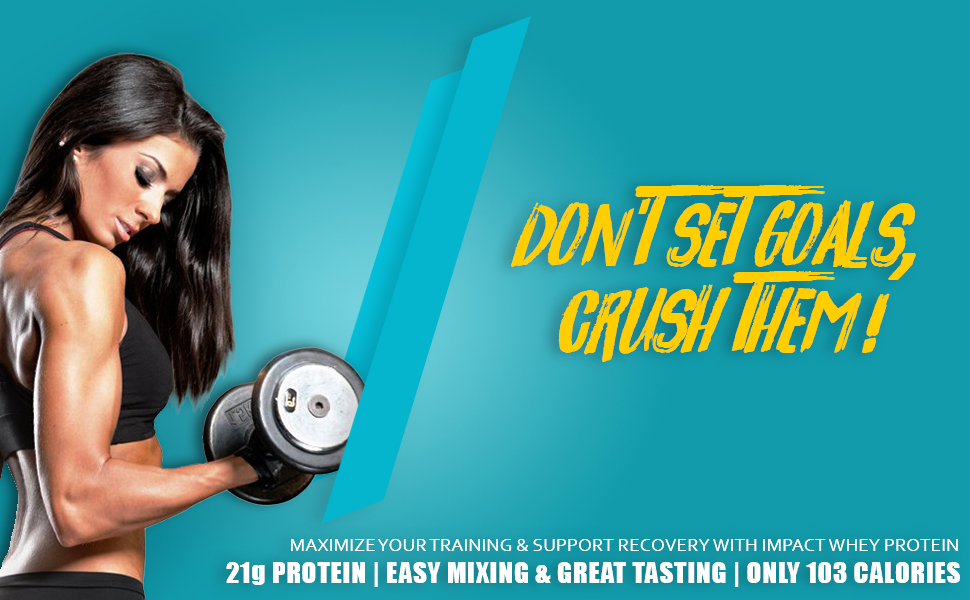 Premium whey packed with 21g of protein per serving, for the everyday protein you need from a quality source.

And where does this whey come from? The same cows that produce your milk and cheese — simply filtered, evaporated, and spray-dried to produce all-natural nutritionals.

Ranked Grade A by independent tester Labdoor for both quality and value, Impact Whey Protein is officially certified as one of the best protein powders on the market.
Informed Choice Certified
Informed Choice is a global standard in sports nutrition quality control. Through retail monitoring and a supplement verification program, Informed Choice helps reduce the already low risk that your supplements are contaminated with impurities and banned substances. With Informed Choice, you can feel confident that our Impact Whey Protein is manufactured to the highest standards.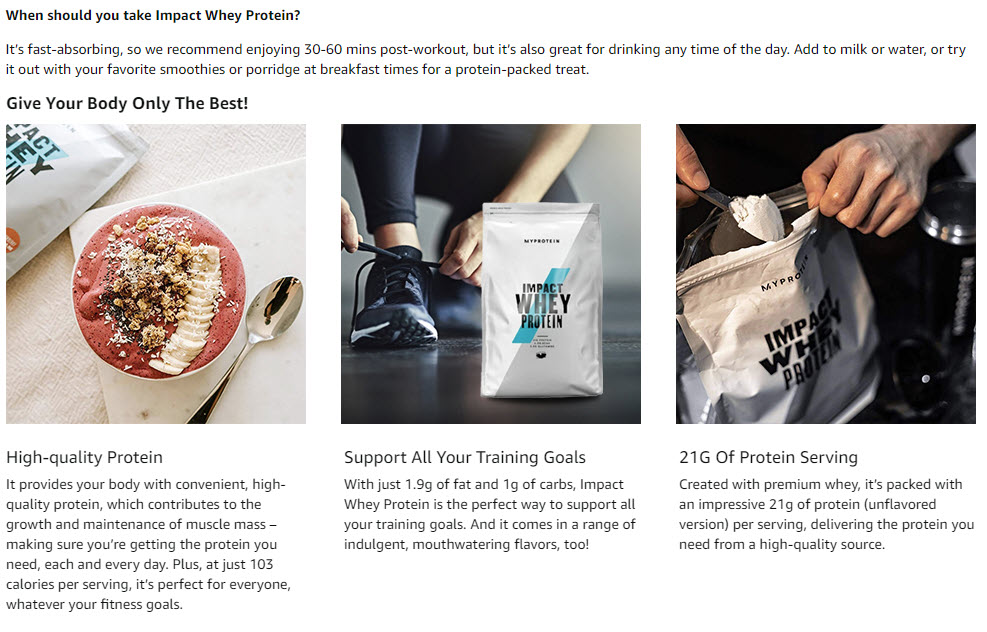 Directions

It's fast absorbing, so we recommend adding 1 large scoop (25g) to 150-250ml of water or milk 30-60 minutes post-workout — but it's ideal any time for a convenient way to get the protein you need.